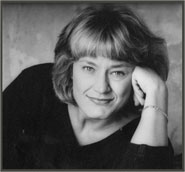 If you are struggling to break free from patterns that keep repeating in your life, I'd like to help. My goal is to close the gap between where you are right now and where you want to be in the future.
The therapeutic relationship is a powerful source for healing, change and liberation in your life. I am committed to discovering what is best for you and offer compassionate and authentic guidance through the most complicated of life events.

Are you feeling stuck? Do you long for the freedom to feel happier, more hopeful and aware?
Learn more

Be it short term or long term, group therapy is a powerful process.
Learn more

Where I've been and where I'm headed
Learn more
I help people with a variety of issues, and I have particular expertise in:

Couples Counseling
The Coming Out Process
Overcoming Creative and Emotional Blocks
Mid-Life Changes
Personality Difficulties with
Self and Others
Relationships with Money
Grief and Loss
Addiction
Career and Life Transitions
Divorce
Depression
Anxiety
Send your name
and phone number.
I will contact you
as soon as possible.